SNOW REMOVAL
Neither snow, nor ice, nor winter storms can keep us from maintaining your property.
GET AN ESTIMATE
Think of our snow programs as "winter parking lot insurance".
As the region's largest winter services contractor, we can handle it all. Diamond maintains a variety of properties ranging from small businesses to 100-acre, 24/7 facilities. When it comes to snow, Diamond has the most expertise in dealing with such a cross-section of properties.
Winter storms can bring slip-and-fall lawsuits, so it's important to ensure due diligence when planning for winter. Diamond's snow and ice treatments measurably reduce or eliminate slip-and-fall liability:
Each year Diamond Landscapes performs thousands of snow and ice control applications all but eliminating customer's slip and fall liability. Our treatment plans offer peace of mind, ensuring you and your customers are as safe as possible.
We offer a full line of winter service solutions:
Tailor-made SRPs (Snow Response Plans) to ensure you receive timely service during snow events
Liquid de-icing agent to combat severe ice events
Concrete-safe de-icing agent, effective to -35° F
24/7 Snow Hotline (859-255-SNOW)
Our Advantage
Why Choose Diamond Landscapes?
Loss Prevention
We live an increasingly litigious society. Although our civil courts strive to maintain a fair system by which individuals can seek reparations for personal injuries or wrongdoing, there remain those that seek to take advantage of this system. In today's world, ambulance chasers abound, and they are out to get YOU, the property owner or property manager. Billboards and daytime television have been overrun by organizations who make a living suing commercial properties in personal injury lawsuits. Sadly, many of these claims are hardly justified, and sometimes little to no personal injury occurred. To protect yourself, it is essential that you hire a qualified winter services contractor that understands the snow removal business for what it is: LOSS PREVENTION.
Managing Slip-and-Fall Liability
Bureau of Justice Statistics' most recent Civil Justice Survey of State Courts:
Plaintiffs won in more than half (56%) of all general civil trials concluded in state courts.
Approximately 4% of all plaintiff winners won $1,000,000 or more.
Zurich Insurance North America:
The average cost of a claim as a resulting from a slip and fall caused by snow or ice is $15,132.
The average cost of an employee claim for a snow-related slip-and-fall is $35, 132.
Zurich Insurance North America reserves One Billion dollars annually for snow related claims.
KRS 413.140: Did you know that plaintiffs have up to a YEAR to file a slip-and-fall personal injury claim?
KRS 41 1.182: The state of Kentucky has a "comparative fault" rule in personal injury cases. Even if a slip-and-fall is deemed to be primarily the fault of the person that slips, they can still receive reparations, and WIN.
Kentucky is unique in that it does not have a cap on personal injury dollar amounts. A claimant could sue you for MILLIONS.
Zero-Tolerance
Diamond performs a holistic assessment of each of its customers' exposure to slip-and-fall liability. We take into consideration virtually every part of your business to make sure we've got you covered: holidays, retail hours, employee shift times, employee parking, etc. We evaluate a litany of potential factors that could affect our response to any snow event to ensure that you receive the best service possible. We offer a Zero-Tolerance Package for our customers that want ZERO snow or ice on their surfaces during the winter months.
24/7 Vigilance
We are a little like the post office; we are ALWAYS READY to handle whatever Mother Nature throws at us. We instill a culture of "emergency response" into our operations. Diamond is the First Responder for every snow event.  Weathermen are frequently wrong. Our customers cannot afford weather prediction mistakes. That's why our team of over 200 snow-fighters are ready 24/7: Every holiday, every weekend, every day, every time.  WE'VE GOT YOUR BACK.  You can sleep through the night or travel knowing that your property is covered against slip-and-fall liability.
Heavy-Duty
Can your winter contractor handle a 18″ blizzard? What about a devastating ice storm that sweeps the region? Facility managers need a snow/ice removal provider that is winter-tough. Diamond Landscapes has the battle-tested equipment, facilities, and personnel necessary to handle ANY event.
Equipment
Our owner always says: "With great planning, great equipment, and great people, you can tackle any storm, at any property, at any time." We at Diamond have all three, especially equipment.  The region has suffered multiple blizzards in recent years.  The typical snow/ice contractor has been left helpless to contend with these heavy events. Fortunately, Diamond has the capacity to serve all of our customers' needs.  We've purchased over $1,000,000 worth of heavy snow equipment in the five years. We utilize an over 60 truck fleet, 55 stateof-the-art salters, and 55 heavy-duty snowplows. We always make sure we have extra equipment so we can tackle bigger storms that threaten our 200+ commercial properties in the region.
Personnel
Diamond pays its winter employees for their snow-readiness.  This is how we staff our trucks with the best talent the snow industry has to offer and we never have a shortage of labor! We have developed a staffing plan in this market to be able to respond at 3:00am on a Saturday night to make sure your property is hazard-free by Monday morning.  You can trust our staff to mobilize and get it done! We have the largest sidewalk team in Kentucky: we average 100 sidewalk employees. For blizzards, we employ over 160 sidewalk team members.
Materials
Salt shortages can have a devastating effect on snow removal efforts. Our business is sometimes literally a "life and death" situation.  We maintain so many critical care nursing facilities, hospitals, factories, office buildings, and retail facilities that require roads to be accessible and emergency lanes to be clear. In over 28 consecutive snow seasons, we have NEVER run out of salt, even during the worst salt shortages in history. We own the largest private salt dome in Kentucky, located at our headquarters on Buck Lane in Lexington.  We have built strategic relationships with numerous salt suppliers throughout the region, and we can store up to 10,000 tons of salt at one time. Additionally, we utilize several salt stations scattered throughout the regions.  With multiple salt locations, Diamond ensures that your property can be salted with record-speed.  Many snow/ice contractors use low-quality salt products that are not effective at lower temperatures. Did you know that rock salt stops working below 18 degrees? We use the highest-quality, heaviest-duty, treated salt in the Central Kentucky market. Our proprietary treated-salt blend is effective at extremely low temperatures by using liquid Calcium and adding this to our regular road salt.   Property managers can rest assured that Diamond will handle any temperature and any storm with its materials.
Facility
Our Central Command Center is where the magic happens. It is the beehive where on a heavy snowfall over 200 winter employees are dispatched to our properties. Our state-of-the-art fleet tracking solution was designed specifically for our operation (GPS).  We run our operation with military precision to ensure that customer properties are being treated properly. Diamond even has a full-time fleet manager whose sole duty is to maintain our state of-the-art, heavy-duty equipment in peak condition, so there are no delays in service. We really are the Snow Army. Let us go to work defending you!
Logistics
Property managers need a winter contractor who really understands the snow/ice removal business. We deal extensively with the Snow & Ice Management Association (SIMA) and our company is on the cutting-edge of winter care in today's litigious climate.  We bring method to winter madness with our superior process.
Snow Response Plans (SRP's)
Our treatment plan for your property starts with the Snow Response Plan (or SRP).We offer both written and schematic SRP's.  These plans are the most effective way to ensure that you get the best snow response during any snow event, large or small. It can be very disorienting in the middle of the night to respond to the various types of events we receive in Central Kentucky. We can receive all-ice events of epic magnitudes such as the ice storms of 2003 and 2009 or crippling blizzards such as the 12″+ snowfalls in 1994, 1996, 1998, 2015, and 2016. Mother Nature has a variety of tricks up her sleeve, but Diamond has a tailor-made plan to contend with each possible scenario, for each customer. An in-depth analysis is conducted on each customer's property. We analyze aerial photos and customer data to determine the precise needs for each site. Diamond then develops a holistic plan that includes equipment, material, and personnel needs so every site is covered for every possible type of winter event.
De-Icing
Before each forecast ice-event, our Command Center utilizes the Sperry-Piltz Ice Accumulation Index to determine the expected damage and impact of the impending storm. Nothing can be as detrimental to your property as a major ice event. In 2003 and 2009, the greater-Lexington area received over I" of ice that devastated the region for over a week. Your property deserves a winter contractor with a superior de-icing process.  After categorizing an ice storm using the SPIA Index, our Command Center makes a speedy determination on the best course of action.  This may include treating our salt with our proprietary de-icing agent to ensure it has maximum melting effectiveness. Most contractors simply use rock-salt which has little to no effectiveness in temperatures under 18 degrees. Diamond utilizes a complex network of de-icing stations located throughout Central KY. Deicing agents are readily available to supply our dedicated team of snow fighters to treat your property. Our team is routed with precision to various customer sites with the right materials to complete the job.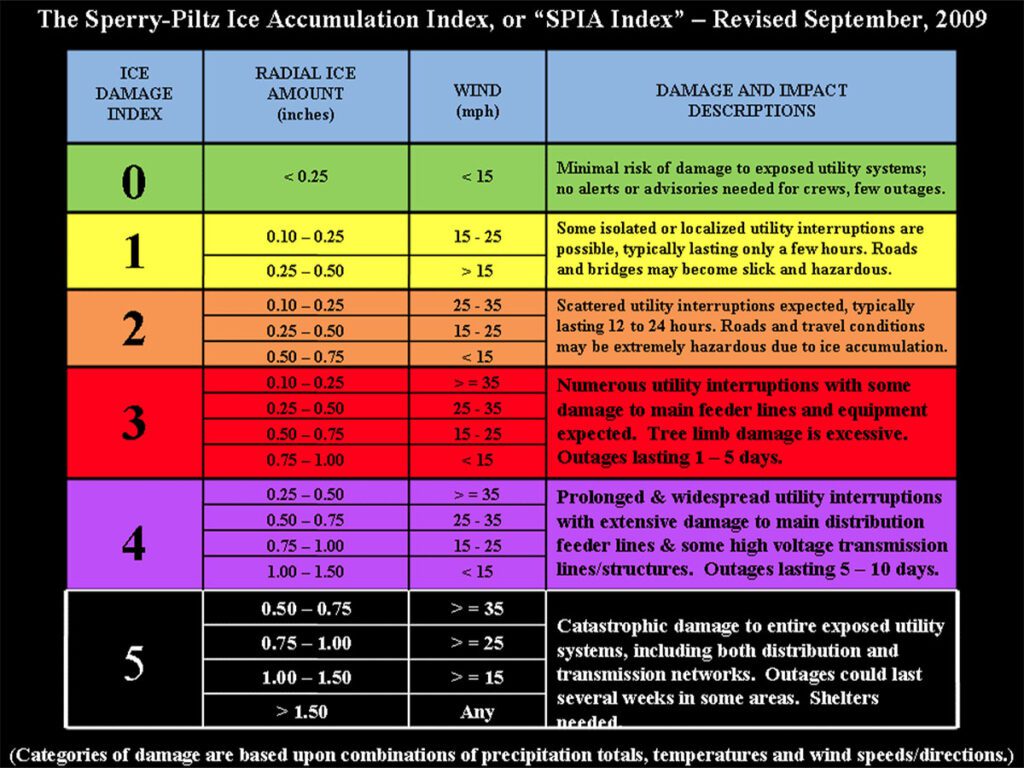 Plowing
Each property has a pre-determined plow "trigger point".  When we receive snowfall greater than or equal to your properties trigger point, we will dispatch our plowing equipment to your property. For customers that have signed up for our Zero-Tolerance Program (Dedicated) , the default trigger point for snow removal is 0.1 Salting/plowing is done automatically whenever there is ANY accumulation. At Diamond, we have adopted NOM's Regional Snow Index (RSI) to classify pending snowstorms. This Index classifies impending storms from 1-5. Each property's Snow Response Plan contains a unique plan to contend with each classification of plow events. Factors considered when developing the plowing needs of a property include: Each property is unique and may require a combination of salt truck and a plow or heavy equipment with plow boxes.  A holistic SRP is performed pre-season to determine these logistical needs. But rest assured-the Diamond team will provide the right equipment for the right property on all plow events. Each of our team members is thoroughly trained in plowing techniques and is giving careful instructions on how to maintain each and every property. We ensure that each plow-driver has the spatial reasoning necessary to perform the job while maintaining the integrity of the jobsite. An additional service Diamond offers is snow relocation. We can engineer a cost-effective plan to relocate snow from your site in the event of a larger storm.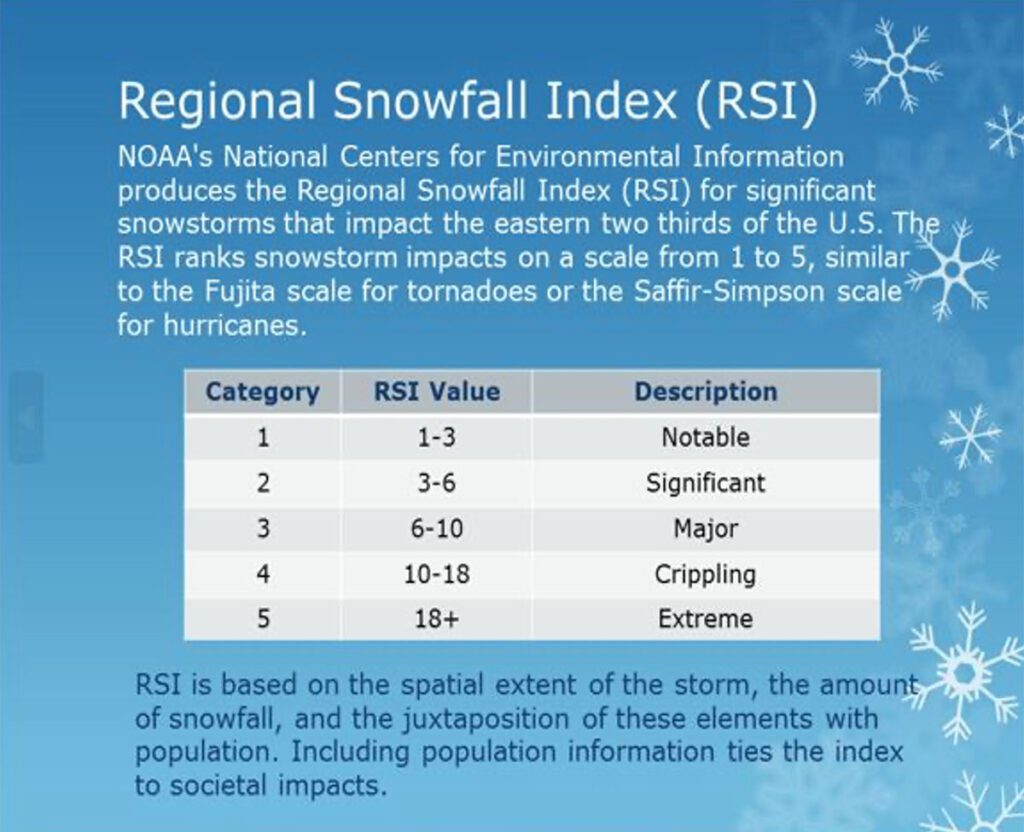 Communication
With such a large and complicated operation, communication with our customers and our snow fighters is very important. On the client-side we have developed a customer portal where you can view in real-time the treatment progress on your site for every event. We also have a 24/7 dedicated snowline where you can promptly speak to a team member for questions/requests. We have operators standing by! We also have constant contact with our team in the field. We receive perpetual feedback on how an event is going. Our cutting-edge GPS fleet tracking system was developed specifically for the snow-removal industry and is recommended by the Snow & Ice Management Association. We receive GPS, time-stamped data for all services provided on your property. We meticulously document treatment times, material usage, and personnel data to protect you against negligence claims. Diamond can prove the who, what, when, and where of each snow removal treatment on your property!
We began offering snow removal services in 1994 and today, we have grown to maintain more than 200 commercial properties in the Greater Lexington Area. We have a fleet in excess of 55 trucks (all of them are new or like new), on large snows our staff is 200 people + and we maintain more than 25,000,000ft of parking lots during the winter months. We provide a safe work environment during snow days for more than 25,000 employees throughout the Bluegrass. On an average salt run we use 50 % of what LFUCG does in their average salt run. So, to say that we have the expertise to handle any snow that we are handed is an understatement. Please read what some of our largest customers say about our service.
Service Levels
We are happy to present you with the most versatile pricing model in the Greater Lexington Area. Historically we have been the low-cost leader in the marketplace, offering our customers the best pricing on snow removal as well as de-icing.
We offer three basic levels of service response:
Dedicated– We dedicate equipment and personnel to your site and don't leave until the snow subsides.
Routed– We come around every 8 hours or so and offer treatment response to snow and ice.
Clean Up– We wait until the snow has ended and then we come and clean up the site.
We also offer 3 flexible pricing methods for snow removal as well to help you fit your budget needing needs during the season.
T and M– Most of our customers fell in this area. Due to the unpredictability of each snow blizzards, and ice storms we tend to negotiate best rates at the outset of the season using our economies of scale and our size to make sure your material costs are very competitive
Seasonal- We average the last 20 snow seasons and formulate a plan that factors into consideration all plowing, deicing and sidewalk care that you might need during the season and total it. Then we ask for this to be paid in two payments, One in October and One at the end of the season in April 15*. We are somewhat restrictive on what type of customer that we offer this to… if we make the wrong call this could be detrimental to our business. The goal is to make sure it works with your budget.
Per Occurrence- We fix the cost of salting, plowing and sidewalks and offer a trip charge for these services based on snow depth.